---
Liz Steckel - City Clerk
Sep 23, 2022
Silver Lake Water Tower Progress
We are so proud of our newly painted Silver Lake Water Tower!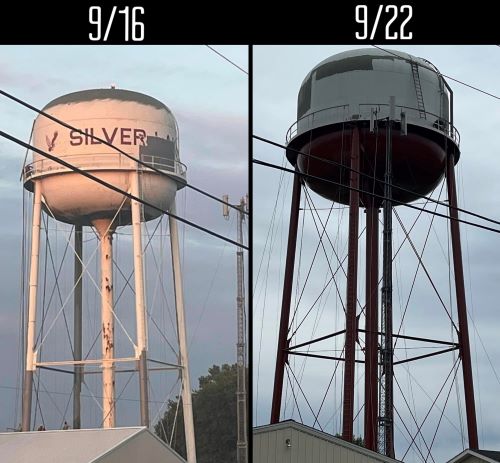 Liz Steckel - City Clerk
Sep 23, 2022
New Silver Lake Police Station Open House
Police Chief McCune would like to invite the community to come and check out the new Police Station and to meet the Silver Lake Police Officers! The Open House Event will take place on Tuesday, October 18th, from 5:00 to 7:00pm!